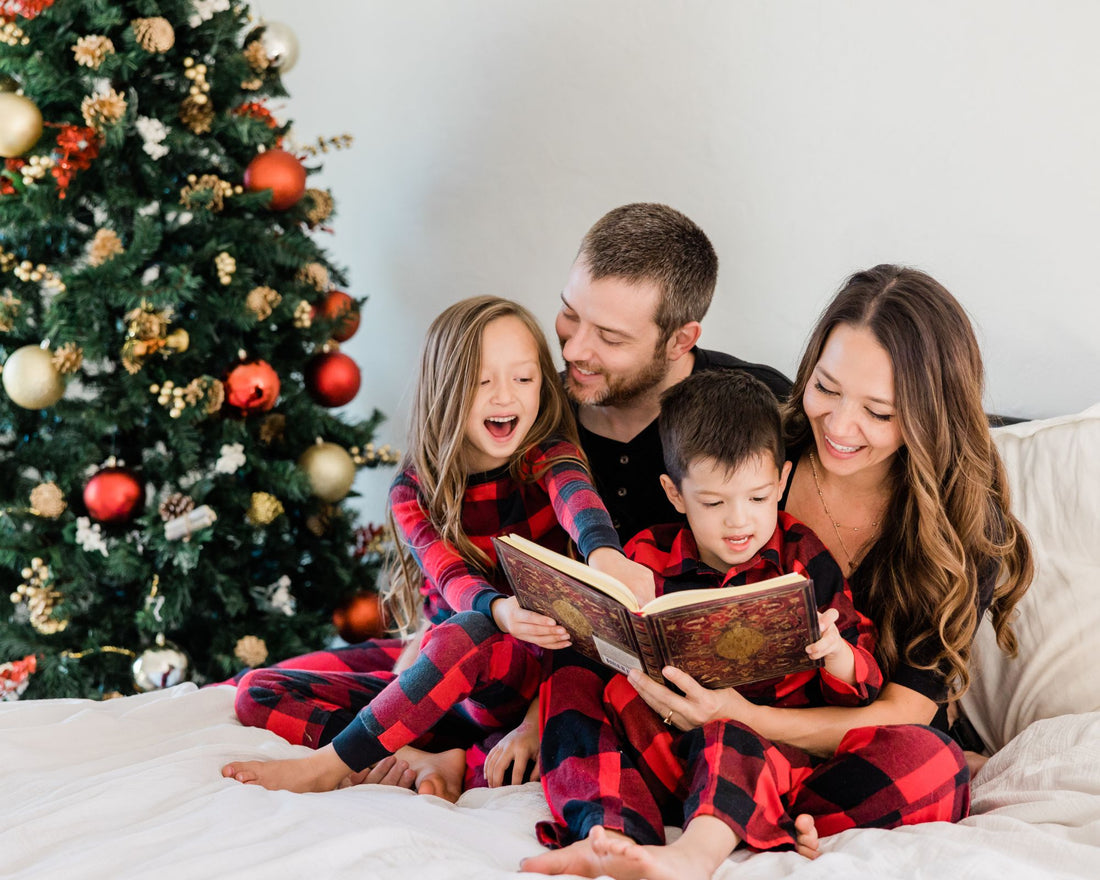 Personalized Christmas Book Gift Ideas
The holiday season is a time of joy, love, and giving. It's a time when we come together with family and friends to celebrate the spirit of Christmas, and what better way to add a personal touch to your festivities than with personalized Christmas books. These delightful books make for heartwarming and unique gifts that will be cherished for years to come. In this blog post, we'll explore why personalized books make great gifts and introduce you to some wonderful options for personalized Christmas books to consider this holiday season.
Why Personalized Books Make Great Gifts
Personalized books are more than just a thoughtful gesture; they are a gateway to creating lasting memories. Here are some compelling reasons why personalized books make wonderful gifts:
Sentimental Value: Personalized books are designed to be unique to the recipient, often featuring their name, photo, or even a special message. This personalization adds a sentimental value that goes beyond any off-the-shelf gift.
Engaging and Educational: Personalized books can be a fantastic way to engage children and help them learn. By featuring a child's name and sometimes even their face within the story, they can become part of the adventure, fostering a love for reading and learning.
Treasured Keepsake: These books are not only meant to be read but also cherished. They become a keepsake that can be passed down through generations, preserving the memories of that particular Christmas.
Versatile Gifting: Personalized books are suitable for all ages, from babies to adults. They can be tailored to fit different interests and occasions, making them a versatile gift option.
Unique and Thoughtful: Giving a personalized book shows that you've put thought and effort into selecting a gift, making it all the more special for the recipient.
Personalized Christmas Book Types
Personalized First Christmas Book For Baby
There's nothing quite like a baby's first Christmas, and a personalized first Christmas book can make it even more magical. These books are designed to capture the essence of the holiday season and create a special memory for your little one. They often feature the baby's name, birthdate, and even a photo, making it a keepsake to cherish as the years go by.
Why It's Special:
A baby's first Christmas is a milestone worth celebrating, and a personalized book can commemorate it beautifully.
These books often include heartwarming stories that emphasize the joy and wonder of the season, making it a perfect bedtime story for the little one.
As the child grows, they'll appreciate having a book that's all about them and their first Christmas.
Family Christmas Book Group Gift
For a gift that brings the whole family together, a personalized family Christmas book is an excellent choice.  It's a fantastic way to celebrate the holiday spirit as a unit.
Why It's Special:
Christmas Memories Book to Treasure
As the years pass, our memories of past Christmases can fade, but a personalized Christmas memories book can help keep those precious moments alive. These books can be filled with photos, notes, and anecdotes from past holidays, creating a keepsake that will evoke nostalgia and warm feelings every time it's opened.
Why It's Special:
A Christmas memories book serves as a time capsule of your family's unique traditions, celebrations, and memorable moments.
It's a gift that keeps on giving. As you can continue to update and add to it with each passing Christmas.
It's a lovely way to reminisce and bond with loved ones over cherished memories, no matter how far apart you may be.
Custom Christmas Book Easy DIY
If you're feeling creative and want to add a personal touch to your Christmas celebrations, consider creating a custom Christmas book as a DIY project. You can write your own story, add illustrations, and tailor the book to suit your family's preferences and traditions.
Why It's Special:
DIY Christmas books allow you to express your creativity and craft a truly unique gift that reflects your family's personality.
They can be a wonderful project to involve the whole family in, from brainstorming ideas to creating the artwork.
The effort and love put into a DIY book make it all the more special and memorable.
Which Personalized Christmas Book Will You Choose?
Now that you've explored the various types of personalized Christmas books, the only question that remains is, which one will you choose? Whether you're celebrating a baby's first Christmas, looking for a gift that brings the family together, or aiming to create a cherished keepsake of your Christmas memories, personalized books offer a world of possibilities.
To help you decide, consider the recipient's age, interests, and the message you want to convey. Remember that it's not just a gift; it's a memory in the making.
This holiday season, let the magic of Christmas come alive in the pages of a personalized book. Whether you're wrapping up a storybook adventure for a child or creating a lasting memory for the whole family, a personalized Christmas book is a gift that will keep on giving, year after year.