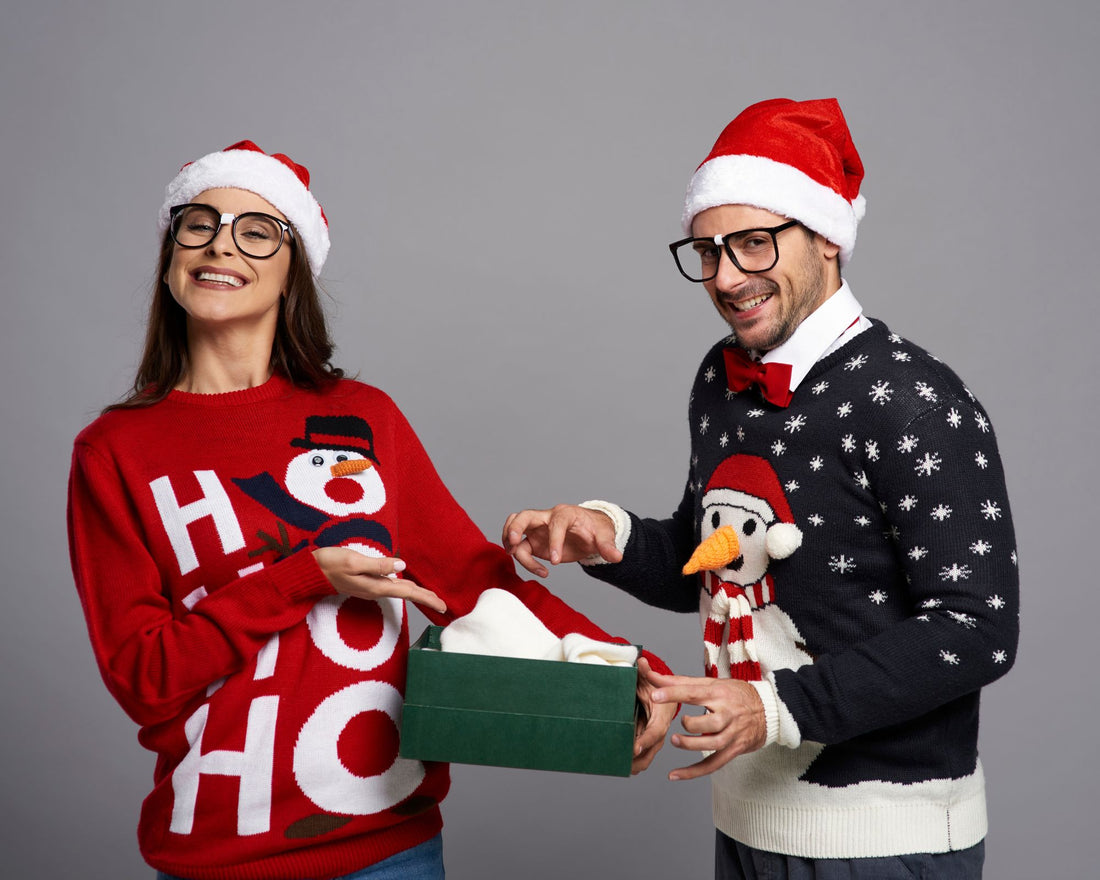 Top 3 Ways to Say Merry Christmas to Brother
Christmas is around the corner, and it's the perfect time to spread some love and festive cheer to the special people in our lives. And when it comes to our brothers, there's no better way to do that than by saying a heartfelt "Merry Christmas!" So, in this blog post, we're going to explore the top 3 ways to make your brother's Christmas extra special and fun!
Find a Brother Christmas Card That Suits Him
Let's kick things off with the good ol' classic - a Christmas card. But wait, we're not talking about just any card. We're talking about finding the one that perfectly suits your brother's unique personality. Here's how you can add some pizzazz to your card-giving game:
Personalize the Message
Start by scouting for a Christmas card that screams your brother's name. Whether he's into sports, movies, or has a quirky sense of humor, there's a card out there for him. And here's the fun part - write a message that reflects your relationship and the holiday spirit. If you need a little inspiration, here are some examples of "Merry Christmas to My Brother" messages that'll make you smile:
Example "Merry Christmas to My Brother" Written Messages
"Merry Christmas, bro! May this holiday season bring you more joy than all the video games you've ever played."
"To my partner in mischief, Merry Christmas! Let's create epic memories together this holiday season."
"Wishing you a Christmas filled with love, laughter, and all the pizza you can eat. Have a blast, buddy!"
"As we gather 'round the tree, I'm reminded of how awesome it is to have a brother like you. Merry Christmas, and let's rock this New Year!"
"Bro, you're the peanut butter to my jelly. Here's to a Christmas that's just as perfect!"
"To my confidant and partner in crime, Merry Christmas! May our holiday adventures be as epic as our sibling bond."
Select a Card That Speaks to His Interests
Why settle for a generic card when you can find one that's tailor-made for your brother? Choose a card that reflects his hobbies and interests, whether it's his favorite sports team, a punny pop culture reference, or a snowy winter wonderland that tickles his fancy. Check out some awesome options here at Luhvee's collection of Christmas cards for brothers.
Choose or Create a Meaningful Design
You can go for a ready-made card or get creative and craft a custom one. Add some personal flair with photos, artwork, or anything that makes your card as unique as your relationship.
Make a Merry Christmas Brother Personalized Book
For those who want to get a bit more creative, why not surprise your brother with a personalized Christmas book? It's a fun and heartwarming gift that captures your relationship's essence in a unique way.
Why Personalized Books Are a Blast
Memories and Stories: You can compile a book filled with cherished memories and stories that only you and your brother share. Think childhood adventures, hilarious escapades, and touching moments.
Customized Message: Don't forget to include a personal message at the start of the book. Tell your bro how much you love him and send your warm Christmas wishes.
Illustrations and Photos: Spruce up the book with illustrations, photos, and artwork that have sentimental value. It'll make your gift visually appealing and emotionally touching.
Tailored to His Interests: Select a theme that resonates with your brother's hobbies. Whether it's about travel, cooking, or sci-fi novels, the book can revolve around his passions. Get inspired by the selection at Luhvee's collection of fill-in-the-blank books for brothers.
A Unique Keepsake: A personalized Christmas book is a gift your brother can cherish for years. It's a testament to your bond and the special moments you've shared.
Heartfelt Merry Christmas to Brother Poems
How about adding a touch of poetic charm to your Christmas wishes? Writing a heartfelt Christmas poem for your brother can be a fun and creative way to express your love and holiday spirit. Here are some tips to get your poetic juices flowing:
Tips for Crafting a Fun Christmas Poem
Catch the Christmas Spirit: Start by capturing the magic of Christmas in your poem. Think about what the season means to you and how it connects with your brother.
Rhyme or No Rhyme: You can go traditional with rhyming or let your words flow freely in a free verse. Both are equally awesome!
Nostalgia and Shared Adventures: Include memories and shared experiences that are uniquely yours. Those personal touches make your poem even more special.
Blessings and Wishes: Send your warmest wishes, blessings, and love through your poem. Make sure your brother knows just how much he means to you and that you're wishing him a holiday full of happiness.
Tune It to Your Relationship: Your poem should reflect your special bond with your brother. Let it resonate with the qualities that make him one-of-a-kind.
Make It Pop: You can write the poem by hand on a fancy piece of paper, or type it up and frame it as a gift. Presentation adds that extra dash of elegance.
Struggling Writing a Christmas Message For a Brother?
If you find yourself stuck in a holiday message writer's block, don't fret! It happens to the best of us. Writing a heartfelt message isn't always a piece of cake. In those moments, reach out to us for some assistance. We're here to help you craft the perfect "Merry Christmas to Brother" message that's as fun and special as your unique relationship. Also, always remember it is the thought that counts.
Contact Us
Feel free to get in touch with us via our contact form. We understand the importance of sharing your love and warm wishes with your brother during the Christmas season. We're here to make the process as fun and easy as decorating a Christmas tree. Whether you need help with card messages, personalized books, poems, or any other aspect of spreading