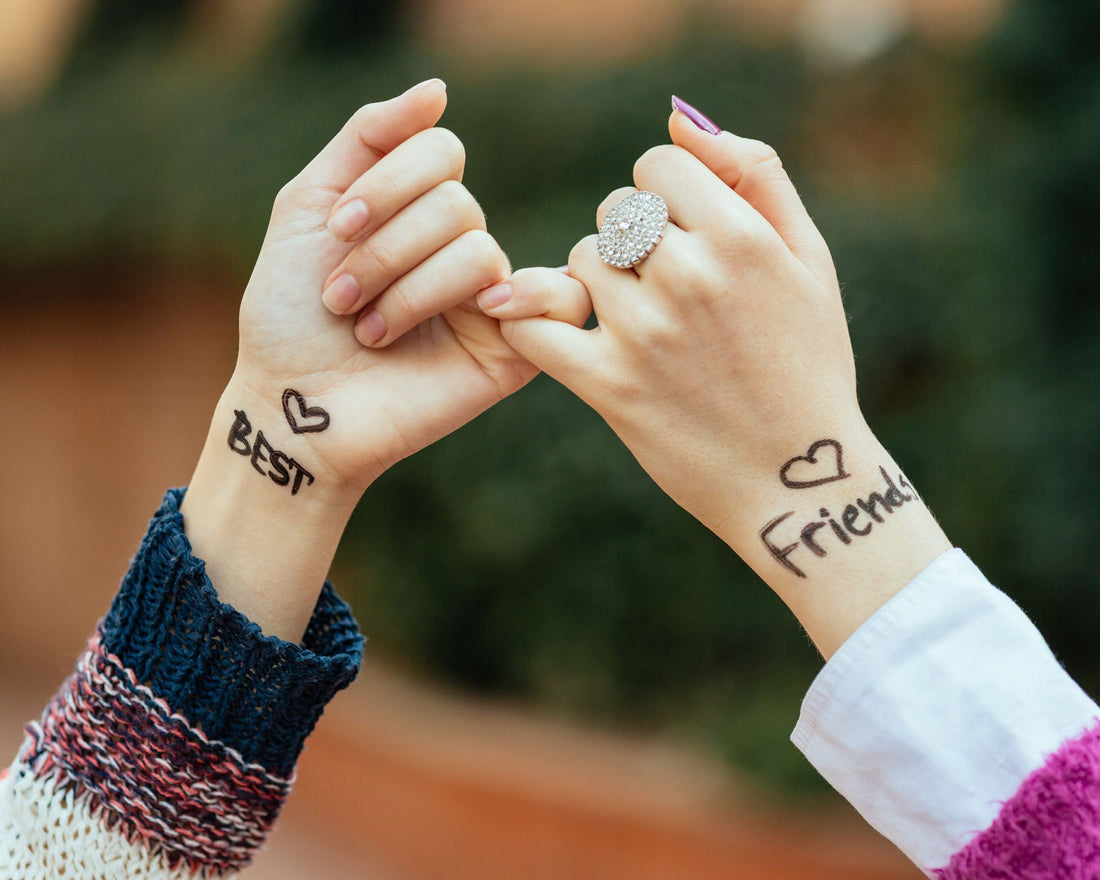 Making a Best Friend Gift Box: 10 Easy Ideas
When it comes to showing your best friend just how much you care, few gestures can compare to the thought and effort put into a personalized gift box. Best friend gift boxes are the ultimate way to express your appreciation and love. It's a fantastic opportunity to celebrate your friendship, tailored specifically to your friend's tastes and preferences. In this post, we'll explore why you should make a best friend gift box, share some ideas for both your gal pals and guy friends, and offer tips on how to have a blast creating one!
Why You Should Make A Best Friend Gift Box
We all know that best friends hold a special place in our hearts. They've been there through thick and thin, shared our joys and sorrows, and provided endless support. So, why should you go the extra mile to create a best friend gift box for them? Well, here are a few reasons:
Make Your Friendship Extra Special
A best friend gift box is a unique way to show your appreciation and highlight the special bond you share. By curating a selection of gifts that reflect your friend's personality and interests, you're letting them know just how much they mean to you.
Personalized to Perfection
A best friend gift box is all about personalization. It's not a generic gift you can pick up at any store. Instead, you handpick items that are meaningful to your friend and cater to their likes and dislikes. This extra effort makes the gift incredibly thoughtful and touching.
Unforgettable Memories
The best friend gift box can also be a trip down memory lane. You can include items that remind you both of memorable moments, inside jokes, and shared experiences. It's a way to cherish your history and look forward to creating new memories together.
Show You Care, No Matter the Occasion
These gift boxes aren't just for birthdays or holidays; they can be given at any time to express your love and support. For example, whether your friend is going through a rough patch or just needs a pick-me-up, a best friend gift box is always appropriate.
A Creative Outlet
Creating a best friend gift box allows you to unleash your creativity. It's an enjoyable project that lets you put thought into every detail, from the presentation to the contents.
Make A Vision Board of Things They Like
Before we dive into the top gift ideas for best friends, consider making a vision board. This is an optional step but can help you brainstorm ideas and stay organized. For example, cut out pictures or write down notes of things your friend enjoys, whether it's their favorite colors, hobbies, or interests. This visual guide will help you make sure your gift box reflects their personality and tastes.
Now, let's explore some fantastic gift box ideas for your best friend, starting with the ladies!
Top 5 Gift Box For Best Friend Ideas
Matching Handmade Jewelry
A beautiful set of matching handmade jewelry is a thoughtful and sentimental gift. You could choose necklaces, bracelets, or earrings that complement each other. These pieces not only enhance your friend's style but also serve as a reminder of your unbreakable bond.
Bubble Bath Gift Box
Who doesn't love a relaxing bubble bath? Create a spa-like experience by filling the gift box with a variety of scented bath bombs, salts, and luxurious body washes. Add in a soft, plush robe for the ultimate relaxation package.
Nail Manicure Kit
If your best friend is a fan of nail art, a manicure kit is an ideal choice. Include high-quality nail polish, nail art tools, and a variety of nail treatments. This gift is perfect for at-home pampering sessions and unleashing your friend's inner nail artist.
Movie Night Box
For the film enthusiast, a movie night box is a sure winner. Fill it with their favorite DVDs or a streaming service subscription, some popcorn, and cozy blankets. You can even throw in some cinema-style candy for the complete experience.
Snack Hamper
Sometimes, the way to a person's heart is through their stomach. Create a snack hamper filled with your friend's favorite treats – from chocolates and chips to healthier options like nuts and dried fruits. It's a gift that's sure to satisfy their taste buds.
Now, let's not forget the guys in your life. Here are some gift box ideas for your best guy friends:
Top 5 Ideas For Best Guy Friend Gifts
1. Best Friend Personalized Book
A personalized book is a unique and heartwarming gift. You can create a custom story that celebrates your friendship, featuring your names and memorable moments. It's a keepsake that your guy friend will cherish forever.
2. Smart Watch
For the tech-savvy guy, a smartwatch is a fantastic gift choice. It combines style, functionality, and convenience. He can track his fitness goals, receive notifications, and look good doing it.
3. Cocktail Kit
If your best guy friend enjoys mixing drinks and hosting gatherings, a cocktail kit is a perfect present. Include essential bar tools, quality spirits, and a cocktail recipe book to elevate his mixology skills.
4. Shaving Kit
A high-quality shaving kit is a practical and thoughtful gift. Opt for a set with a premium razor, shaving cream, and skincare products. It's a daily reminder of your friendship and a nod to their self-care routine.
5. Car Accessories
For the car enthusiast, consider a gift box with car accessories. You can include items like a premium air freshener, seat covers, a car phone mount, or a personalized keychain.
Have Fun Creating Your Best Friend Gift Box
Now that you have some fantastic ideas for both your best gal pals and guy friends, it's time to get creative and have fun crafting your best friend gift box. Here are a few tips to ensure a memorable and enjoyable experience:
Start with a Theme: Whether it's relaxation, adventure, or something entirely unique to your friendship, a theme can help guide your gift box choices.
Presentation Matters: The way you present your gift box can be just as meaningful as the contents. Consider decorating the box, adding a heartfelt note, and wrapping it beautifully.
Personalize It: Don't forget to add a personal touch. Include a small item or note that holds sentimental value or represents an inside joke.
Think About Practicality: Ensure the items you include in the gift box are not only thoughtful but also practical and useful for your friend.
Stay on Budget: Keep an eye on your budget. You can create a memorable gift box without breaking the bank.
Get Feedback: If you're unsure about a particular item, don't hesitate to ask your friend for input. They might appreciate being part of the creative process.
Enjoy the Process: Crafting a best friend gift box should be enjoyable and stress-free. Take your time and savor the experience.
In the end, creating a best friend gift box is a heartwarming gesture that can strengthen your friendship even further. It shows your appreciation, thoughtfulness, and dedication to celebrating your unique bond. So, get your creative juices flowing, and start putting together a memorable gift box that will bring a smile to your best friend's face. Happy gifting!